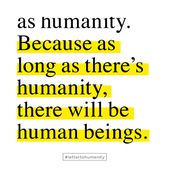 Dear Humanity, It feels strange writing you a letter, I admit. Letters are generally addressed to an individual or a limited group of people. It's unusual to write to humanity as a whole. You don't
Dutch philosopher writes a letter to humanity
22-04-2017 | 06:00 | AMSTERDAM, THE NETHERLANDS | RUBRIEK: BIN

AMSTERDAM – Dutch philosopher Koert van Mensvoort – founder of the Next Nature Network and Fellow of 'Next Nature' at the University of Technology in Eindhoven – has written a 'Letter to Humanity' in support of International Earth Day. In this letter, he calls on humanity to avoid becoming a slave and victim to its own technology, but to employ technology to enhance our human race.

His letter is addressed to all 7 billion people on Earth. It has been translated into 25 languages right around the world and is endorsed by international ambassadors such as astronaut André Kuipers, philosopher Bas Haring, designer Daan Roosegaarde, National Geographic presenter Jason Silva and experimental architecture Professor Rachel Armstrong.

The letter can be read at: https://www.lettertohumanity.org

In his letter, Van Mensvoort describes how Man has entered a new evolutionary phase and that, apart from creating the biosphere, has now also created a so-called technosphere. According to him, its impact is similar to the evolution of animals 500 million years ago. "Your presence is transforming the face of the earth so profoundly, that it will still be evident millions of years from now", he writes.

According to him, Man is standing at a crossroads and can develop his relationship with technology either into a dream or into a nightmare. In the nightmare scenario, technology has a parasitic effect on human beings and we become the first species to cause its own demise. In the dream, human technology is based on human needs as a starting point and it is actually used to create a more natural world. The latter path is not only rewarding for mankind, but for the entire planet.

Koert van Mensvoort is a philosopher, artist and Fellow 'Next Nature' at the TU in Eindhoven. He is the founder of the Next Nature Network, a foundation that explores and visualises the extent to which we are surrounded by a technology that is becoming our 'next nature'. This international network now has members in twenty countries.

Examples of other projects by the Next Nature Network are the ECOcoin that rewards positive sustainable activity, a fictional sneaker company that raises a discussion on biotechnology and research into the impact of cultured meat.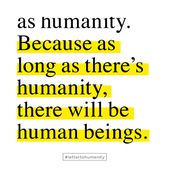 Dear Humanity, It feels strange writing you a letter, I admit. Letters are generally addressed to an individual or a limited group of people. It's unusual to write to humanity as a whole. You don't